Yesterday I had the pleasure to be back to real racing in occasion of the 10th Chung Hing Cup Race.
A mid-August race in HK means only a sure thing: extremely hot and humid.... yesterday was no exception with a light rain before the start which stops right in time for a strong sum to create a "steamer" effect on the ground....

For this time, I was already happy to be at the start and to use the race as gauge of my training progress.
For the occasion, I wore the uniform of a Charity club based in Italy "Andrea e i Corsari della Maratona" from Piacenza: it was set-up in memory of Andrea, a young child dead of the age of 15 for a rare disease. They collect funds for the cure of tumors in children and youth, so it was really a good cause and they deserve all the support.
The race was perfectly organized as usual by Mr Li of HKMP and 1100 brave souls took the start line.
In absence of our own local Kenyan, a sudanese-canadian in visit ripped us (local runners) and won the race in a modest 35'04" (well... it was like running in a steam cooker...).
my race.... well... I was more or less aware that my training has just started and I could not expect to be nowhere near the level of 2 years ago.
I would have been already happy to score something like 36'xx" and have a decent placement in the Master cat.
Since running is a very predictable equation between training, talent and final result... I ended up in 36'50", 3rd Master and 10th Overall.
So no particular regrets and no particular over-achievement....
I had to shove to find my pace because I did not start with the elite runners but quite soon I found the right position and got into the right gear.
The first 5K were a decent 18', but the way back to the finish line was long... very long and not only for me....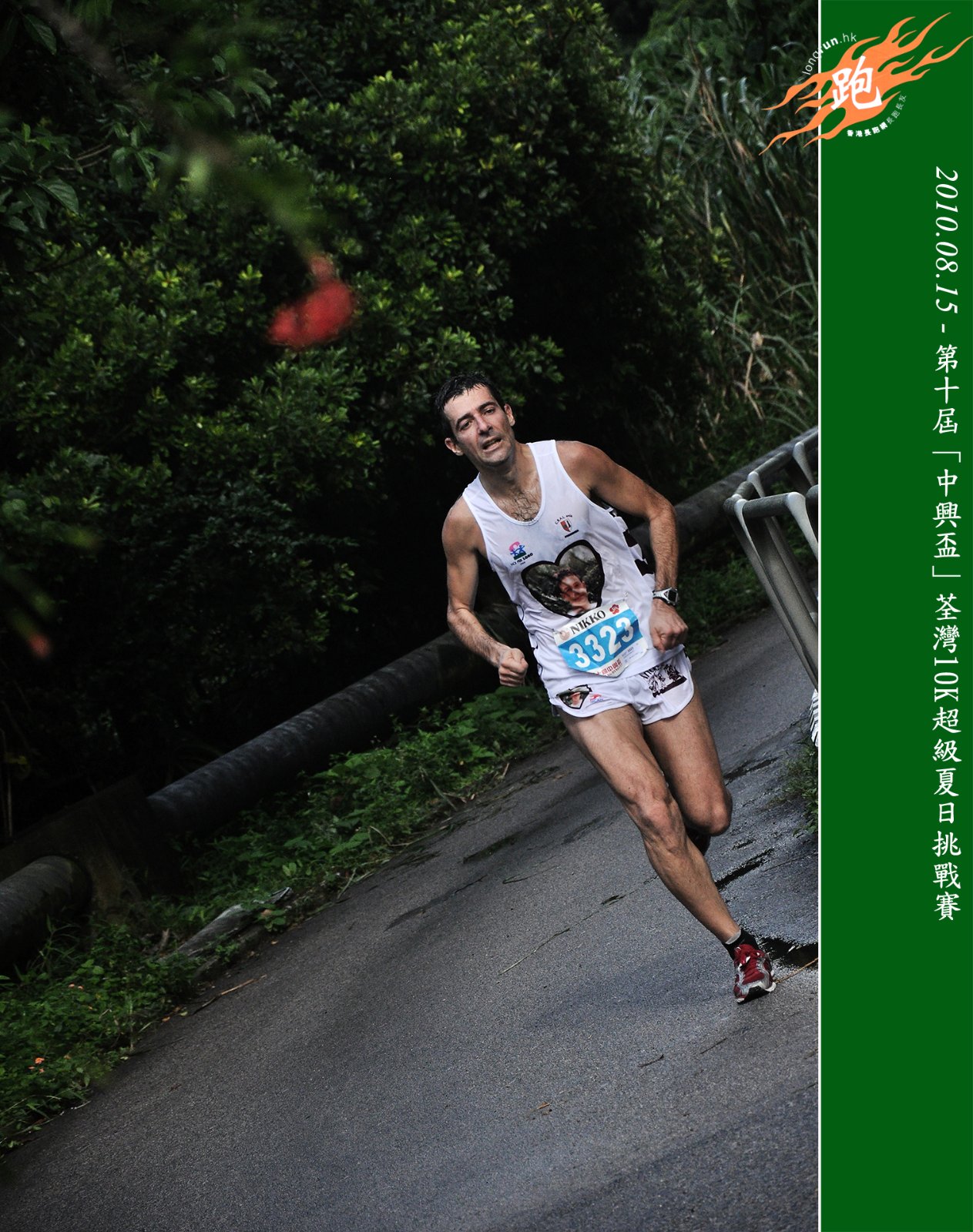 I can not avoid noticing that my legs are quite bulky, probably still the effect of the cycling training.
For the Master category, we end up very close for 2nd and 3rd place but I was really out of ammunition for the long sprint...
The price presentation was "lavish" with hundreds of prizes offered by the title sponsor (which is a sport goods shop which is almost impossible to find...but a real hard core runners place...)
Lastly... we (with my neighbour E. and another runner) won the team race which was for a 150USD voucher...