I forgot to mention in the previous post that right before leaving to Europe I did a detour at a
Decathlon
sport store in
China
(yes... there are also here..) and raided the running section of all the cold winter stuff I could find: winter gloves, cap, rain jacket, etc... (actually the choice was quite limited but the essential was there...but I could not expect more in a city where the minimum temperature rarely drops below 10C....).
So I was not totally unprepared to the cold wave which I met in Europe...
It was also funny to notice that basically 90% of the runners whom I met while running in the Park in Monza were all wearing decathlon stuff.... so I passed totally unnoticed, since everybody else was wearing my same outift (next time I will show up with a tracksuit from LiNing brand with China written on the back...).
Anyway the week went quite well, considering that I was in a whirlwind of meetings and moving around Europe.
Mon
: DNR
TUE
: very nice run along the River Sile in Treviso (near Venice). It was TERRIBLY cold (-4.3C). I run 30' easy then I started to push the pace just to keep warm... total 13K
WED: Havant (Hampshire, UK). Not very familiar with the place, so I just run along the main road (also because it was with streetlights) for 30' and then return. The temperature was much better (around +1C).
THU: also in Havant. I went further down the road and on the way back some strides and 1' hard effort. Temperature was quite enjoyable (5C)
SAT: near Piacenza (Italy). This was probably one of the "coldest" runs in my life.
I really wanted to make a long run all around the hills and flatland of the town, but when I woke up all the streets, trees, cars, whatever was covered by frost (locally called "galaverna").
At 9am, it was -6C !
By the way, there is a very nice plug-in of SportTracks (
Weather plugin
) which read the data from GPS track and match with weather data from the nearest weather station. So you can get exact weather profile during the workout.
(yes.... all the 2 hours at around -6C... not bad for a guy from Tropic)
At the beginning I was really struggling to warm-up. But the climb from 100m to 300m altitude in the first 5k did the trick and I was able to sweat a bit...
Honestly once you are dressed properly it is much better to run at -6C than at +30C so I did not felt any problem to keep a decent pace around 4'10"-15".
In good weather, I would have enjoyed a landscape like this: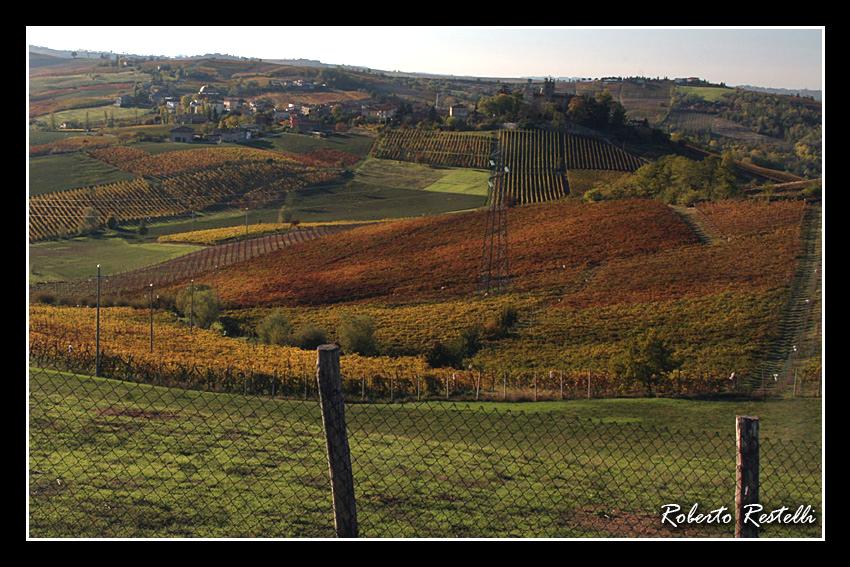 but basically it was all in white
Unfortunately even this time, my right hamstring started to seize once I passed 25k and I was really struggling. I really need to understand what is going on because the hamstring get tight once I hit a certain distance and is not painful at all after the run. There is some biomechanics wrong and I need to sort it out (also working with stretching and strengthening)
TOTAL WEEKLY: 75Km which is really not bad considering the schedule... now I am back to China and there are 20C+... so another week, another temperature....